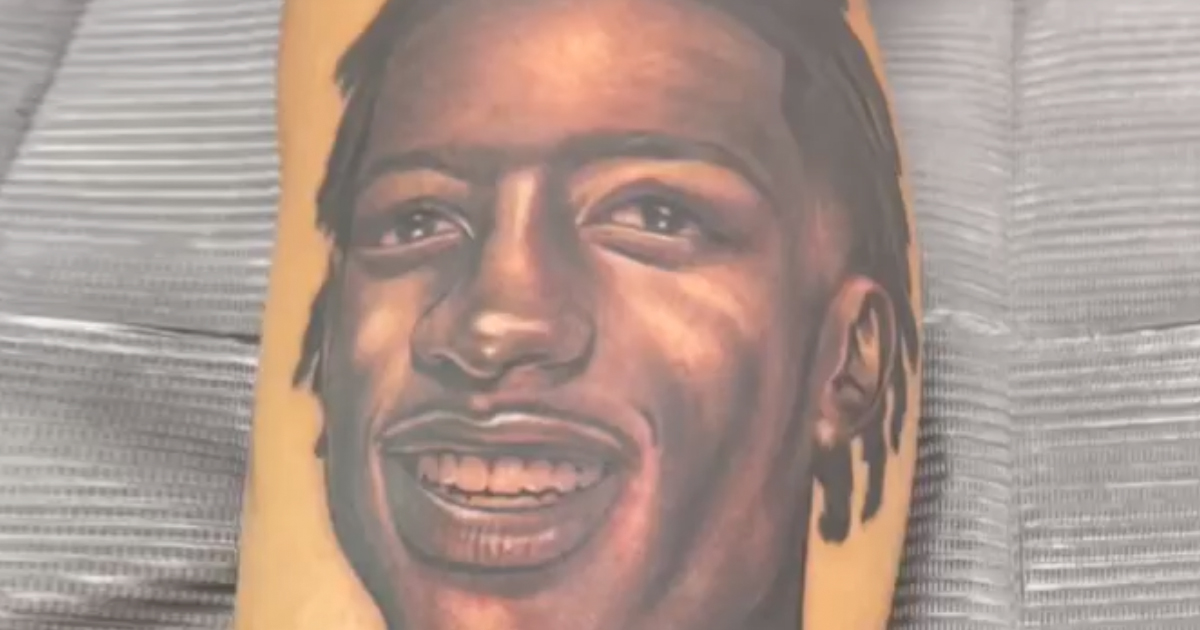 Former Kentucky forward BJ Boston got new ink to honor his friend and former teammate, Terrence Clarke, who tragically passed away only months before they were to be drafted by the NBA.
Through his Instagram story, Boston unveiled a new portrait of Clarke tattooed on the side of his leg—a forever tribute to his "twin," as they called each other.
"TC World" is written beneath the tattoo drawing of Clarke.
From Boston's Instagram:
The post BJ Boston tattooed Terrence Clarke's portrait on his leg appeared first on On3.