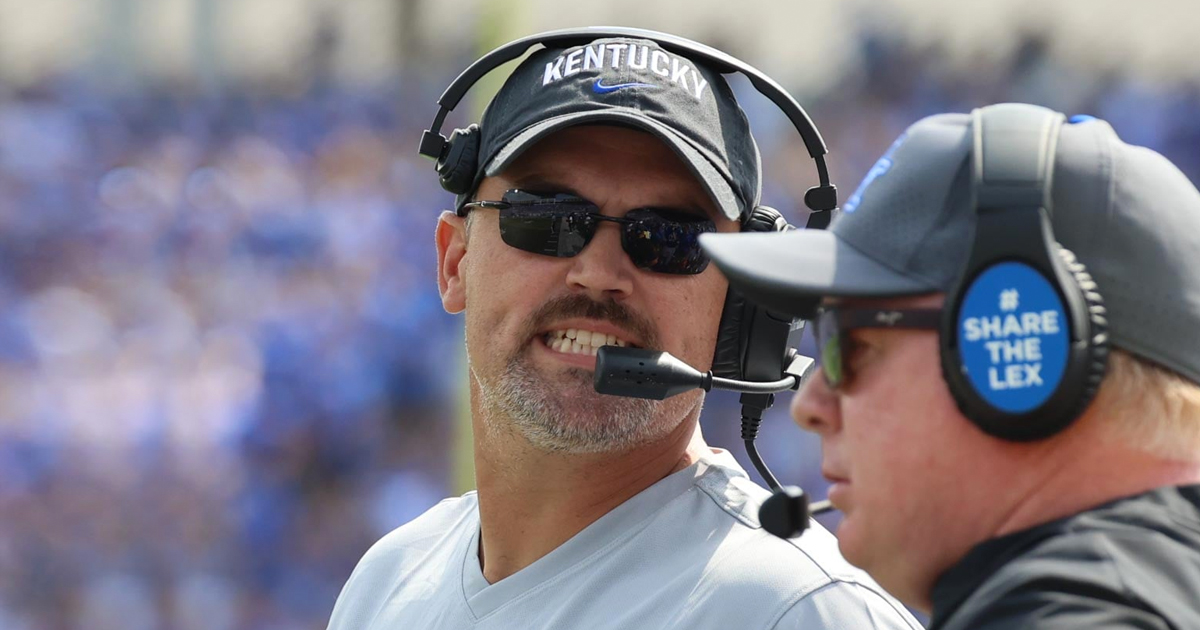 Brad White's defense was outstanding in Kentucky Football's season opener against ULM, allowing only 87 total yards in the entire game. Kentucky also ranked first in the Southeastern Conference in tackles for loss with fifteen, including six sacks from five different pash-rushers.
White was very pleased by the D's effort against the Warhawks, but sees room for improvement in three key areas moving forward.
With a talented Mizzou offense traveling to Lexington this week, these are White's points of emphasis in the Week 2 game plan.
---
1. Faster start
"One, we'd like to start faster," White said after Wednesday's practice. "Obviously, giving up a touchdown on the first drive of the game is never ideal. I like the way they responded."
White is referring to Kentucky's allowing of a 42-yard touchdown drive on ULM's first series (albeit off a Kentucky turnover on its own side of the field). The defense got torched for long gains and first downs on a 3rd-and-13 and a 3rd-and-7, and then a costly penalty negated a seven-yard sack on another 3rd-and-13 to reset the downs. ULM scored a touchdown three plays and one penalty later.
2. Turnovers
"Two, we need turnovers," White said. "We didn't get any turnovers…. That's obviously an area that we need to provide the offense a short field."
White's defense was a brick wall from the second series on but never created a takeaway in the win. There were three-and-outs all day long (nine, by my count) but no turnovers.
In 2020, Kentucky was among the best in the country with 22 turnovers in 11 games. However, Missouri did a great job protecting the ball in its Game 5 win over the Cats in CoMo. White hopes this weekend's game in Lexington is different.
3. Third Downs
Getting off the field is the third priority, White said on Wednesday. "That first drive was extended by two third-down plays. We had a chance to get off early. We need to have a faster start, make sure we do good on third down, and take the ball away.
Last year at Mizzou the Tigers were 10-for-20 on third down and another 4-for-5 on fourth down against Kentucky. The Tigers controlled the ball for over 43 of the 60 minutes thanks to 26 first downs gained.
"Any time you have 20 first downs in a game, it's never good," White said. "We have to do much better on that down and distance."
---
The post Brad White's 3 Keys For Kentucky's Defense In Week 2 appeared first on On3.