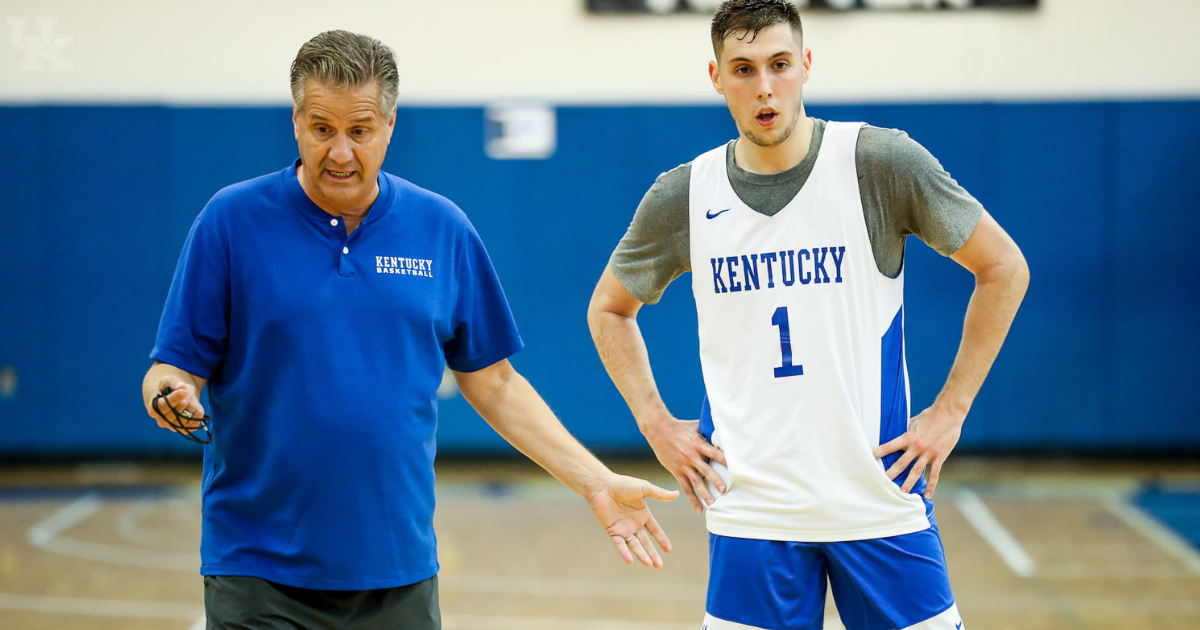 CJ Fredrick has not yet returned to the practice floor following the minor procedure he had done on his leg back in July, but he's close. According to Kentucky head coach John Calipari, the Iowa transfer is expected back on the floor "within the next two weeks."
"CJ has not started (practicing)," said Calipari. "I'm hoping within the next two weeks he'll be on the floor with us. We haven't seen what he adds to (our complete roster)."
Calipari has instructed trainers to ease Fredrick back into things before giving him the green light to return with zero restrictions. No new setbacks, but they're taking things slow with him.
"It's the same. We're taking it slow," Calipari added. "He's somebody we're going to need, and I'm not going to have him come back, and I'm telling the trainers, don't bring him back early."
The UK head coach also broke the news that another Wildcat is dealing with an injury, but did not reveal who the player was.
"We have another player injured too that I'm not going to tell you who it is," Calipari said. "He had not been in this five-week period. I don't know if he'll go at all either. There's one other guy that's out too."
Despite the injuries, Calipari is pleased with the total body of work from the ten available Wildcats. He singled out TyTy Washington and Bryce Hopkins as early surprises, but all ten players are impressing in practice.
"I could go right down the line and name – other than the two that haven't been practicing – 10 guys that have had good days," Calipari said. "We may play the best five defenders. You'd better get in the best shape of your life. Your body fat better drop. You'd better fight like heck. And if you think you're going to exchange baskets, you're not playing.
"… Don't want to pull out one guy because, I'll be honest, I've been pleased with all of them."
Next man up (but please get healthy).
The post CJ Fredrick close to returning, another unknown Kentucky player injured appeared first on On3.