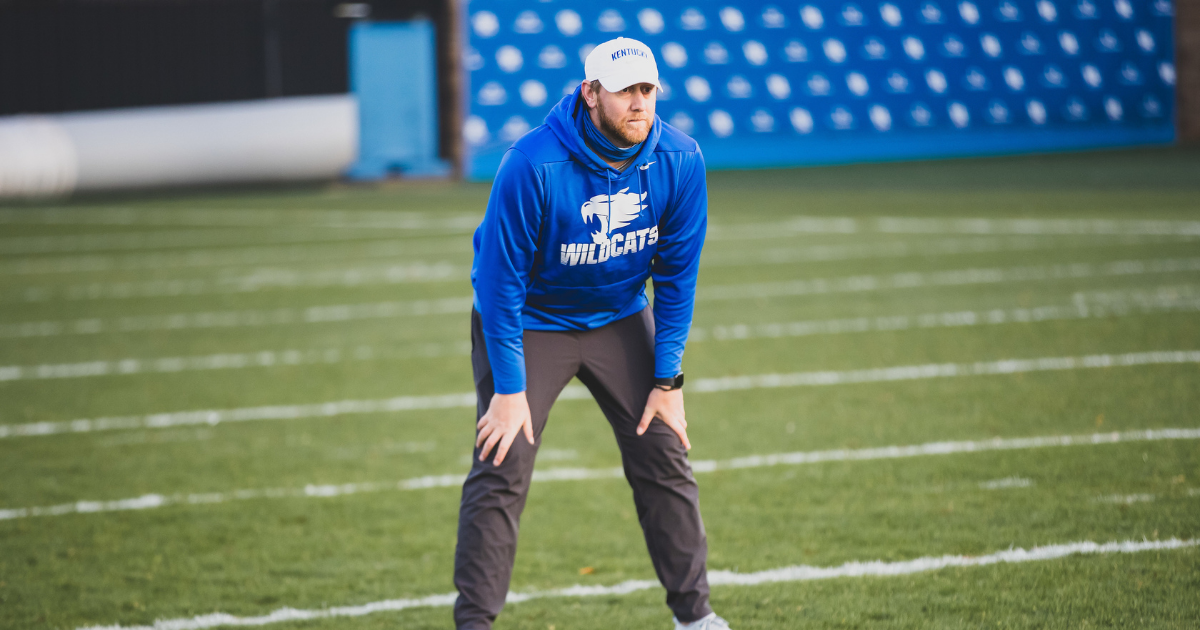 Kentucky completely dominated ULM, gaining 564 total yards in the 45-10 season-opening win. Liam Coen believes there is still room for improvement. The Wildcats could have racked up 600+ yards if they didn't leave hidden yards on the field.
In his first game as the feature back, Chris Rodriguez racked up 125 yards and a touchdown on 19 carries. It was a solid start, until Coen turned on the tape.
"Man, I thought I played really well on Saturday," Rodriguez told Coen in the film room.
Under Coen the Wildcats are playing more horizontal in the run game, implementing an outside zone scheme. The offense is still adjusting as they slightly move away from running between the tackles.
"If you look at some of the rushing attempts and yards, there was a lot of hidden yards that I think we missed, whether it be blocking, assignment, missed cuts, some of those things that I know those guys want back and they see those," Coen said after Tuesday's practice.
"That's the beauty of a game like that. You win, you feel good about the win but there's a lot of things that are correctable that you can fix, and our guys are conscientious and want to get them fixed. We should've had a lot more rushing yards than we probably ended up with. Those guys see that and they'll fix that stuff."
Kentucky won its season-opener running away and they did not have to dig deep into the playbook. It's exactly what coaches love to see ahead of a highly anticipated SEC East matchup.
"That's what we want. We want the guys to think they played great, see the film, there's so much more out there for them, and now take that to get better," said Coen.
The post Coen: Kentucky left "hidden yards" on the field in run game appeared first on On3.