Week 2 is upon us, and the number of must-watch games drops dramatically from the opening week. Still, there are some intriguing matchups, including maybe the biggest Iowa-Iowa State game ever (and considering they first met in 1894, that's saying something).
There also are two Big Ten/Pac-12 matchups (hey, who needs the Alliance when these games already are scheduled), another trip west by an SEC team to take on a Pac-12 team, an intriguing SEC East matchup and one of the nastiest rivalries of them all.
Here are the 10 best games in Week 2; all are scheduled for Saturday and times are Eastern.
10. Toledo at Notre Dame
Time/TV: 2:30 p.m., Peacock (streaming only)
The buzz: This game is interesting, and not just because it will be available only via a streaming service. In its opening win over Florida State, Notre Dame's run defense was atrocious, which has led to some criticism of highly touted new coordinator Marcus Freeman. It's highly doubtful Toledo's defense is going to have much success in stopping the Irish offense, but the Rockets — who might be the best team in the MAC — make a living running the ball. If the Irish run defense struggles again, woe be to Mr. Freeman.
9. Texas at Arkansas
Time/TV: 7 p.m., ESPN
The buzz: This is the first meeting between the once and future conference foes since 2008; it's also just the sixth meeting between the teams since Arkansas left the Southwest Conference for the SEC in 1992, and two of those have been in bowls. Finally, it'll be just the third trip to Fayetteville for the Longhorns since 1985 (Arkansas often used to host the Longhorns in Little Rock). Texas looked sharp on both sides of the ball in throttling Louisiana in the opener. The Hogs opened with a win over Rice, but Rice doesn't have anyone like Longhorns RB Bijan Robinson. The key to beating Texas this season will be to keep Robinson under control. It seems doubtful Arkansas can do that.
8. Appalachian State at Miami
Time/TV: 7 p.m., ESPNU
The buzz: UM got whipsawed by Alabama, and needs to regain its footing quickly or it could start 0-2. App State obviously isn't Alabama's level, but the Mountaineers are a physical, well-coached team that will be looking to run the ball. One positive for UM: App State's defensive front seven is nowhere near as good as the Tide's, so maybe Hurricanes QB D'Eriq King will be able to make some plays. Worth noting: App State starting QB Chase Brice was Duke's starter last season and Miami beat Duke 48-0. Brice was 20-of-25 (it was the only game all season he completed more than 60 percent of his passes) but for just 94 yards.
7. Missouri at Kentucky
Time/TV: 7:30 p.m., SEC Network
The buzz: The winner of this contest will be in the hunt for a second-place finish in the SEC East (neither is beating Georgia, but Florida could be a different story). Both opened with wins against overmatched opponents, so this will be the first real test for quarterbacks Connor Bazelak of Mizzou and Will Levis of Kentucky. It also will be the first test for the new coordinators at each school: Mizzou DC Steve Wilks, the former coach of the Arizona Cardinals, and Kentucky OC Liam Coen, who was hired off the staff of the Los Angeles Rams.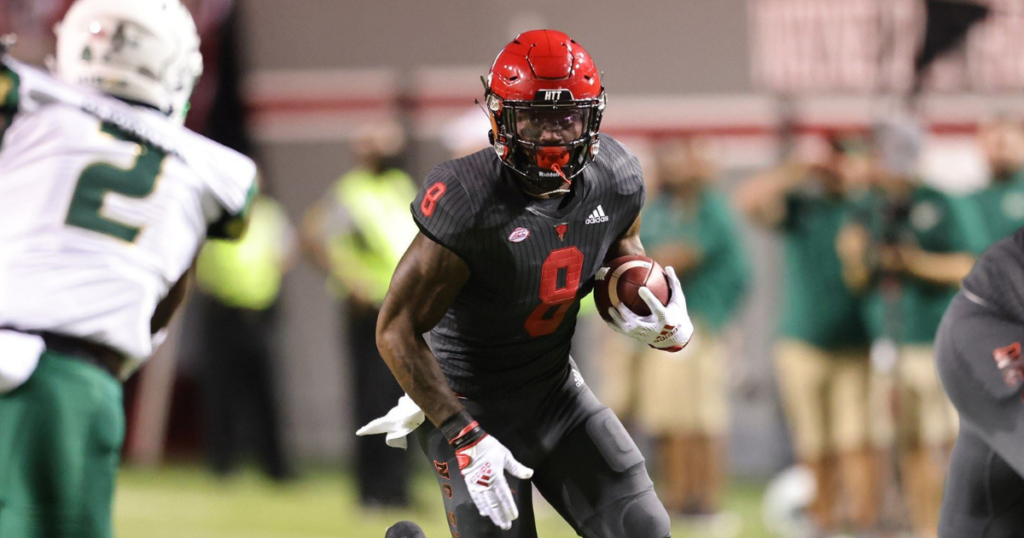 6. NC State at Mississippi State
Time/TV: 7 p.m., ESPN2
The buzz: In Week 1, NCSU laid the wood to USF, while Mississippi State needed the biggest comeback in school history to edge Louisiana Tech 35-34. The Bulldogs trailed 34-14 in the fourth quarter. The Wolfpack has an excellent 1-2 punch at tailback in Zonovan "Bam" Knight and Ricky Person, and there are high hopes for QB Devin Leary. But the key in this one is how well the Wolfpack secondary holds up against the Bulldogs' passing attack. This is one of 10 ACC-SEC regular-season matchups in 2021, and the ACC certainly could use a non-conference win over a Power 5 opponent.
5. Colorado vs. Texas A&M in Denver
Time/TV: 3:30 p.m., Fox
The buzz: The Buffs were surprisingly good last season, which was the first for coach Karl Dorrell. RB Jarek Broussard is a star. A&M has more talent, for sure, but this game should be much tougher than last week's contest against Kent State. Plus, there's the altitude for the Aggies to worry about. Last week, the Pac-12's UCLA hosted (and beat) LSU, like A&M a member of the SEC West. A Buffs win in this one would be a vastly bigger upset.
4. Washington at Michigan
Time/TV: 7:30 p.m., ABC
The buzz: These teams were scheduled to meet last season in Seattle, but COVID intervened. Truthfully, this game lost a lot of luster with Washington's loss to Montana in the opener. Yes, Montana is a top-notch FCS program — but one of the (supposed) best teams in the Pac-12 never should lose to an FCS opponent. There are huge questions about Washington's offense, specifically the ability of OC John Donovan to oversee a productive unit. Michigan's offense looked good in the opening win against Western Michigan, but while Washington lost last week, its defense is miles better than WMU's. Both want to mash on both sides of the ball, so expect a physical matchup.
3. Utah at BYU
Time/TV: 10:15 p.m., ESPN
The buzz: The "Holy War" is one of the nastiest rivalries out there. Baylor transfer Charlie Brewer looked solid in his first start at quarterback for the Utes, but BYU will be much tougher competition than FCS opponent Weber State. BYU opened with a win over a Pac-12 team (Arizona), but the Utes are a lot better than the Wildcats. Utah has won nine in a row in the series, and neither team ever has won 10 in a row in the "Holy War."
2. Iowa at Iowa State
Time/TV: 3:30 p.m., ABC
The buzz: Last season's game was canceled by COVID; it was the first time the teams hadn't played since 1976. Iowa has the upper hand by a wide margin in the series, but Iowa State is in the top 10 and favored to win. In other words, little brother will be looking to beat up on big brother. Iowa has won five in a row in the series, but for the first time in a long while, all the pressure is on Iowa State because of its top-10 ranking. Iowa knows that if it stops Cyclones RB Breece Hall, it has a good chance of winning. Can the Hawkeyes stop him?
1. Oregon at Ohio State
Time/TV: Noon, Fox
The buzz: Like Michigan-Washington, this is another Big Ten-plays-Pac-12 matchup that was canceled by COVID last season. And like Washington, Oregon goes on the road this season after it was scheduled to host in 2020. As long as the Ducks get solid quarterback play, their starting 22 can hang with almost anybody's. But as well as Oregon has recruited under Mario Cristobal, it can't come close to matching Ohio State's depth. The health of Oregon DE Kayvon Thibodeaux is a big subplot. And while Oregon's secondary got a ton of preseason attention, that group didn't play well in the opening win over Fresno State. And if you struggle with Fresno's receivers … well, let's just say that bodes ill when Ohio State's insanely deep receiving corps is next. The Ducks look to be the Pac-12's best team, and the league as a whole desperately needs a good showing by its current marquee program. The last time these teams met, Cardale Jones and Ohio State beat Marcus Mariota and Oregon in the CFP championship game following the 2014 season. (An aside: Next week, Oregon welcomes in Stony Brook. Seriously … Ohio State one week, Stony Brook the next.)
The post College Football Week 2: The 10 best games this weekend appeared first on On3.