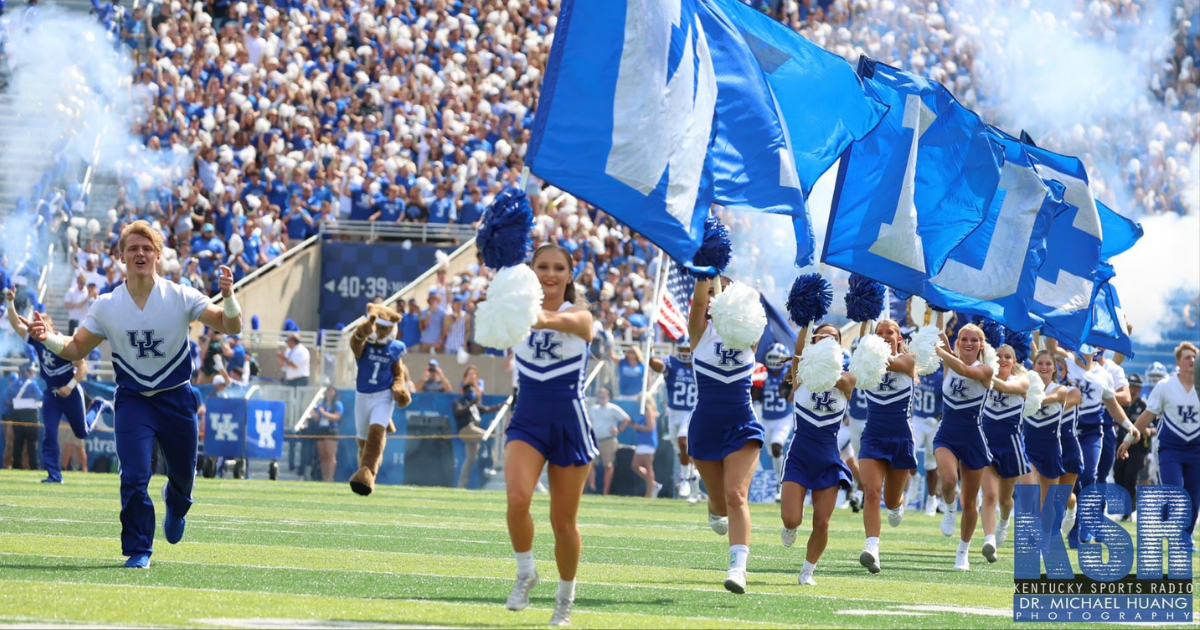 All season, we'll be keeping track of Kentucky's bowl projections because it's fun and why not. What are the pundits saying after Kentucky's 45-10 win over ULM in Week 1?
Last week, ESPN's Kyle Bonagura and Mark Schlabach predicted Kentucky would play in the Duke's Mayo Bowl on Dec. 30 in Charlotte. Sunday, both writers moved Kentucky to January bowls. Schlabach pits Kentucky vs. Michigan in the Outback Bowl on Jan. 1 and Bonagura foresees a Texas Bowl matchup vs. TCU on Jan. 4.
Give me a Bloomin' Onion and a win over Michigan over mayonnaise any day, especially after seeing this:
How about a Tennessee bowl?
Elsewhere on the interwebs, CBS Sports' Jerry Palm has Kentucky playing Indiana in the Music City Bowl on Dec. 30. Or, should I say, Indinia.
Brett McMurphy has a fun matchup in mind over at the Action Network, but not an ideal destination: Oklahoma State in the Liberty Bowl. College Football News agrees, projecting a battle of Wildcats between Kentucky and Kansas State on Dec. 28 at Liberty Bowl Memorial Stadium. Memphis in late December is…fine…but definitely not as fun as Florida or Nashville.
Just keep winning.
The post Kentucky Bowl Projections after Week 1 appeared first on On3.