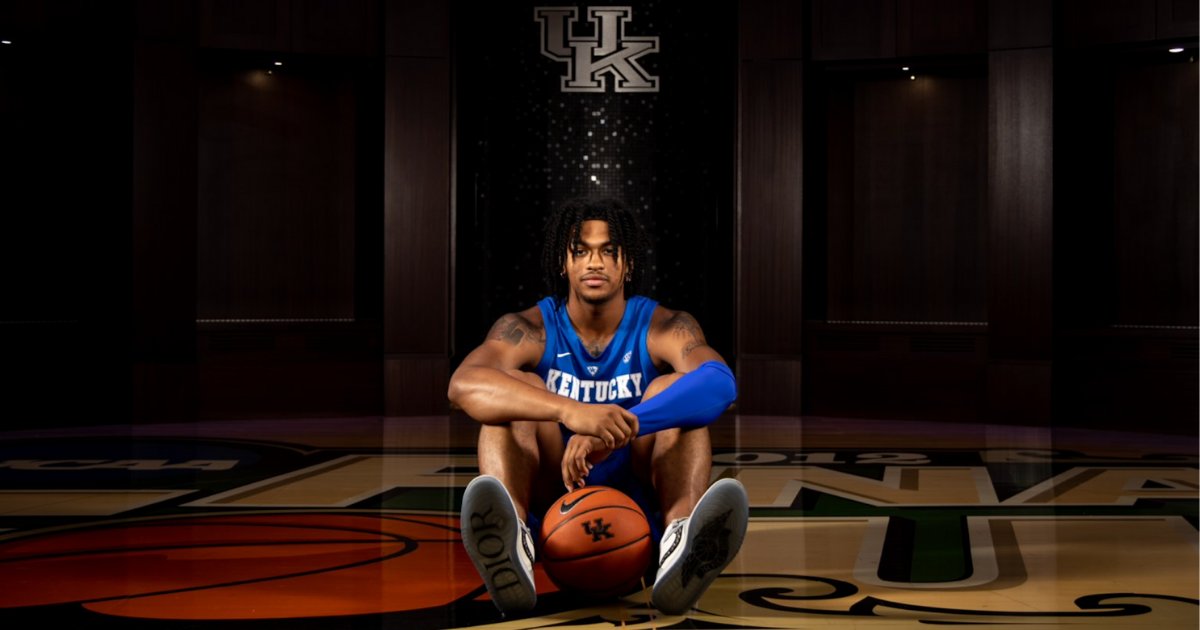 Kentucky has scheduled not one, but two in-person visits with five-star guard commit Skyy Clark this week.
With in-person recruiting restrictions lifted starting Thursday morning, the UK coaching staff will make two trips to Florida this week to meet with Clark, his father, Kenny Clark, tells KSR.
Assistant coach Jai Lucas will get things rolling with a trip to Montverde Academy on Thursday, followed by the Clark family hosting head coach John Calipari for an in-home visit on Sunday.
Clark previously took an official visit to Lexington back in June, a trip the five-star guard said was "amazing."
"It couldn't have gone better," Clark told KSR at the time. "The trip was amazing. Thank you to Coach Cal, the staff, and the entire team for letting us come out and have an amazing time."
It was also a chance for him to sport his Kentucky jersey for the first time, one he describes as the "perfect fit."
"It felt perfect, I love that color blue on me. It's the best color blue," he added. "It felt like the perfect fit, I'm more than happy with my decision."
Clark is in the process of returning from a partially torn ACL suffered back in July. His father tells KSR he is "ahead of schedule" and will be available this winter for his senior campaign.
This is the first time off-campus recruiting has been permitted since March of 2020. Coaches were allowed to make off-campus evaluations starting June 1, but in-person contact was restricted beyond campus visits throughout the summer.
Skyy Clark is considered the No. 11 overall prospect and No. 2 point guard in the 247Sports Composite Rankings.
The post Kentucky schedules back-to-back visits with 5-star commit Skyy Clark appeared first on On3.