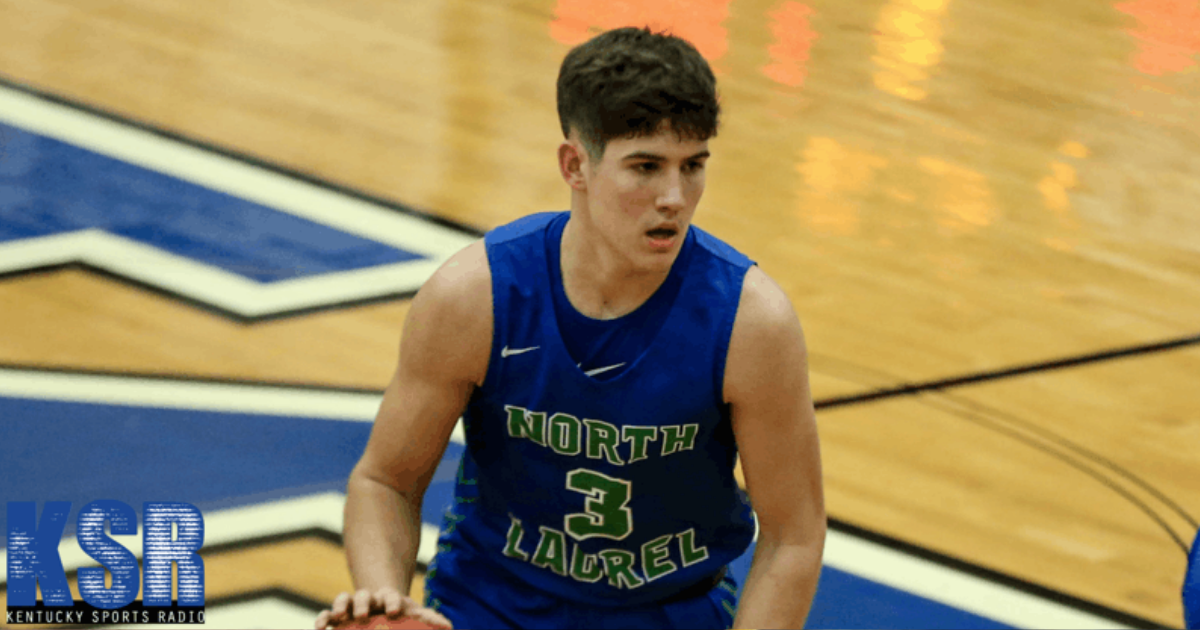 The Kentucky Men's Basketball staff is traveling all across the country this week to visit recruits in their hometowns. From Cason Wallace to Dereck Lively II and Adem Bona to the already committed Skyy Clark, the staff is covering all of their bases on the recruiting trail.
One more player we can add to the list is in-state product Reed Sheppard from the class of 2023. Sheppard's head coach at North Laurel High School, Nate Valentine, confirmed with KSR that Kentucky will visit him at school in the near future. No specific date has been scheduled at this time. Louisville is in today to see him while Virginia is also expected to show up over the next couple of days.
Travis Branham of 247 Sports was the first to report the news.
It's actually been a couple of weeks since we've done a post on Sheppard (too long, right?), so let's quickly update you on his impressive summer of hoops.
The 6-foot-3 combo guard shot up the national rankings after he was the talk of the entire AAU circuit for Midwest Basketball Club. He's now a five-star prospect and the No. 21 overall player (an 18-spot leap) in the class of 2023 according to Rivals, and he's expected to take a significant leap in the 247 Sports next rankings update.
Sheppard picked up his offer from Kentucky in July and he's been trending toward being a future Wildcat ever since. Eight Crystal Ball picks and three FutureCast projections have been logged in favor of Sheppard to Kentucky since the offer came in.
In addition to Kentucky, Sheppard also holds offers from the likes of Virginia, Arizona State, Louisville, Clemson, Iowa, Ohio State, Texas A&M, and Indiana, along with several other non-Power 5 programs.
The post Kentucky staff to visit Reed Sheppard in near future appeared first on On3.