It's bowl week in the Bluegrass. The inaugural Kroger KSR Hometown Classic will feature Shawnee at Jackson County.
The two teams squared off last season in Louisville. Jackson County came out on top after posting a 30-20 victory. The Eagles will be making the 143-mile trip to McKee on Friday in the first-ever bowl game sponsored by Kroger and Kentucky Sports Radio. There will be hardware to hand out as well.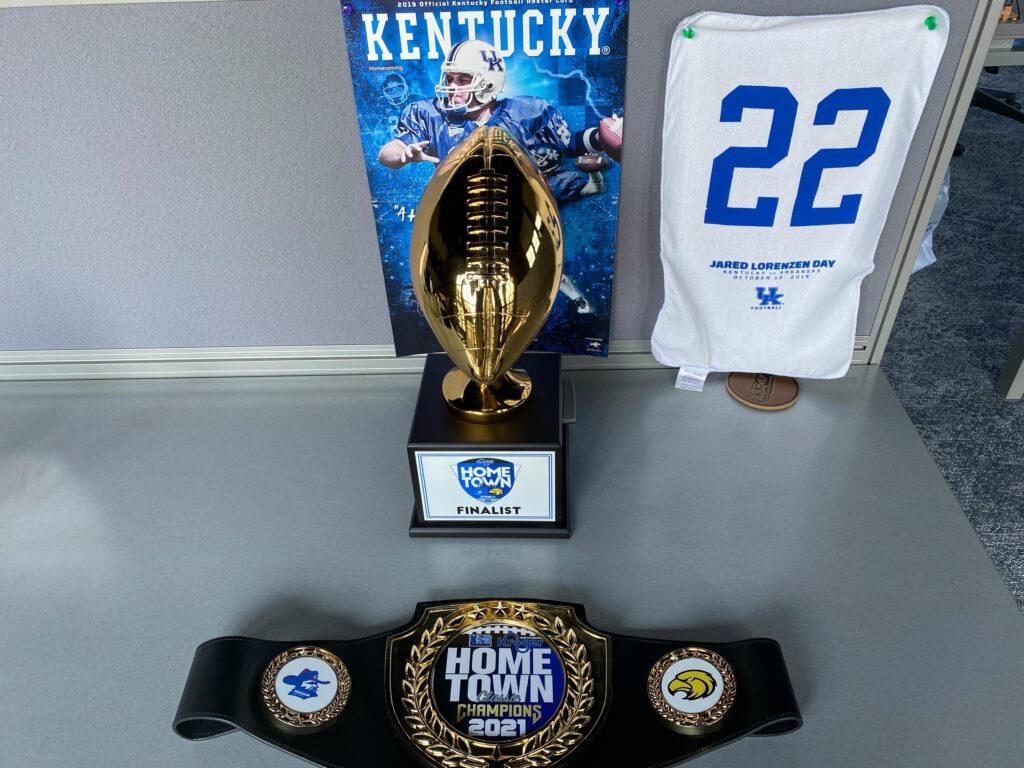 Jackson County is located in southeastern Kentucky and made the trip to the Derby City in 2020 to take on Shawnee. The heartwarming matchup featured two communities coming together in solidarity.
Jackson County is 0-1 on the season with two games being canceled due to COVID-19. The Generals lost to Morgan County 46-20 on September 3. Shawnee is winless on the season after dropping games to Fort Knox 22-0 and Seneca 33-6. Its game last Friday was canceled due to COVID-19. KSR will cover the game as part of our Kroger KSR Game of the Week series. 
A Message from Kroger
We're excited to tell you about something new from our friends at Kroger. Did you know Kroger is America's largest grocery chain that started over 135 years ago? They are doing something they've never done before: bringing fresh groceries right to you with a new service called Hometown Pickup.
That's right, for those of you in Cynthiana, Midway, Eminence, Bedford, McKee, Dry Ridge, Carlisle, Eubank, Georgetown, Mt. Vernon, Jackson, Frenchburg, Irvine, Mt. Olivet, and Paris, Kentucky you can now order all your groceries online and pick them up at a central location in your hometown. No more long drives into the city to get fresh food for you and your family. Now THAT is truly Fresh for Everyone. Thanks, Kroger.
Learn more and place your first order at Kroger.com/hometown.
The post Kroger KSR Hometown Classic: Shawnee at Jackson County appeared first on On3.