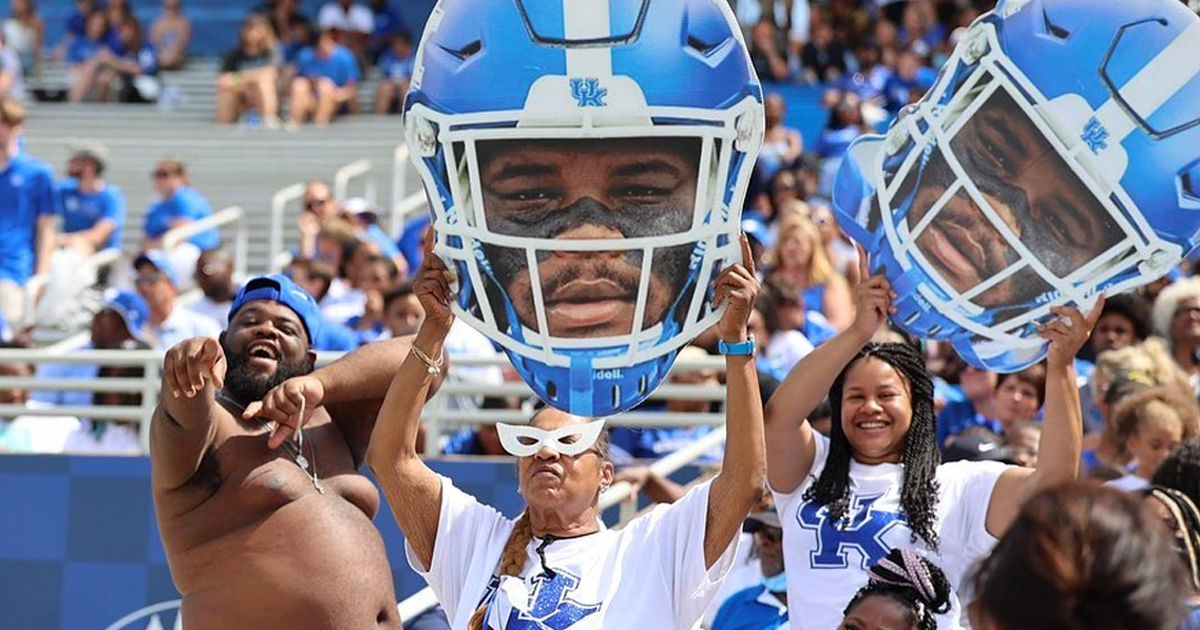 Good morning and happy Labor Day to all you laborers out there for it is you and the American labor movement that we celebrate today, this first Monday in September. I hope many of you can enjoy the day off with a good cookout, pool party, or parade, or whatever it is you do on a three-day Labor Day weekend. Maybe grill some hot dogs, put away all your white pants for the year, I don't know. Have a great day off work. You deserve it; this year, especially.
Over at the Kentucky Football facility, it's back to work for the Wildcats on this first day of Mizzou week. In five short days, Kentucky will host the Tigers under the lights of Kroger Field in one of the biggest games on the entire schedule.
Let's go ahead and start previewing that SEC East showdown now and throughout the rest of today.
There are no days off here at KSR headquarters when it's football time in the Bluegrass. Save us a hot dog.
Mark Stoops to speak at noon
Monday means Mark Stoops will speak at length to the media about last Saturday's game and the opponent ahead, in this case, the Missouri Tigers. Stoops is expected to host his weekly press conference at noon, as is tradition, and Kentucky-Sports-Radio-dot-com will of course share a live stream for you to follow along if that's something you're interested in.
If you'll be out on the boat all day, come back later for a full recap and analysis of everything Stoops has to say.
He has his call-in show tonight at 6 p.m. too.
Stoops to make appearance on "SEC This Morning."
A busy day for Stoops, he will also join Peter Burns and Chris Doering on "SEC This Morning" on the SEC Network. Stoops' appearance is scheduled for 10:15 a.m.
New Top 25 coming today
A top-25 ranking is beyond reach, but Kentucky likely played its way into the "Others Receiving Votes" category of the AP College Football Poll. The Week 2 version of the top 25 will be announced later today with major shakeups near the top already, plus a Kentucky mention somewhere, we hope.
Kentucky is a 5-point favorite against Mizzou
According to our friends at the trusted VegasInsider.com, Kentucky opened as a 3-point favorite over Missouri when the board was released Sunday afternoon. However, early and heavy action on Kentucky moved the line to 5, the number you will find at most online sportsbooks and casinos. The total on the game is 53 points.
UK-ULM Game Link Dump
Joining us for the first time since Saturday's win against ULM? Welcome. You may be interested in some of the football stories from the weekend. Here, take your pick:
Be sure to check out Dr. Mike's photo gallery from the game too.
KSR Game of the Week and H.S. Rankings to be announced.
KHSAA football fans, stick around to see where your high school ranks in KSR's updated High School Football Rankings, and where we are going for this week's Kroger/KSR Game of the Week.
Read the Week 3 round-up while you wait.
Ole Miss-Louisville tonight
Notre Dame and Florida State delivered Sunday night; tonight, Ole Miss and Louisville will hopefully do the same. The Rebels and Cardinals will meet in Atlanta in the Chick-fil-A Kickoff Game set for an 8 p.m. kickoff on ESPN.
The biggest news before the game, Ole Miss will play without head coach Lane Kiffin, who stayed back in Oxford following a positive COVID test.
The second biggest news before the game, Ole Miss trolled its opponent with a video celebrating Louisville.
Today's KSR Radio Show is a replay.
You can still tune in for a blast from the past, but the show won't be live for post-ULM game talk until tomorrow.
Lots of football talk here on KSR the website all day long though.
The post KSR Today: Happy Labor Day, Mizzou Week! appeared first on On3.