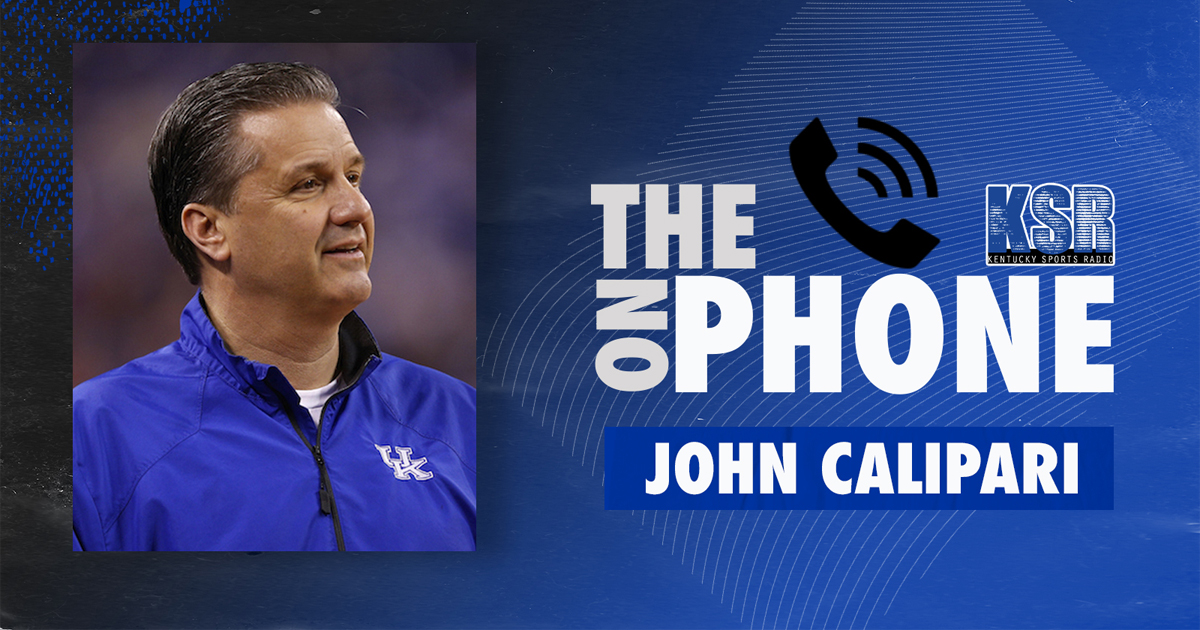 The morning after his basketball program received a commitment from the top-ranked player in America, John Calipari took a phone call from Kentucky Sports Radio for an on-air conversation about the Wildcats. A lot has changed since the show last spoke to Calipari almost two years ago, and today he graciously volunteered his time to the show and the show's listening audience for a catch-up on Kentucky Basketball.
Among the topics in the conversation, Calipari spoke at length about new N.I.L. opportunities and the road it took for Kentucky to catch up with the rest of the Southeastern Conference earlier this year.
"This name, image, and likeness, where we're taking care of kids, and we're protecting and educating, it excites me," Calipari said. "Anybody that tries to slow this train down, it's already left the barn." (Note: I think he meant station, not barn; or horse, not train.)
Calipari also teased new things we may see out of Kentucky on the court, although the way he will play and rotate such a deep roster won't be decided until later.
"I'm doing some things a little different this year," he said. "When you see the team, you'll say, 'Wow, he hasn't done that before.'"
There is also talk of his favorite senators, recruiting, three-guard lineup potential, reading tea leaves, ninth-grade volleyball recruits, coaching old players, the naming of Coach Cal Court at Clarion, and more.
Hear the entire episode on podcast or listen to Calipari's full interview below:
The post LISTEN: John Calipari's end-of-summer interview on KSR appeared first on On3.