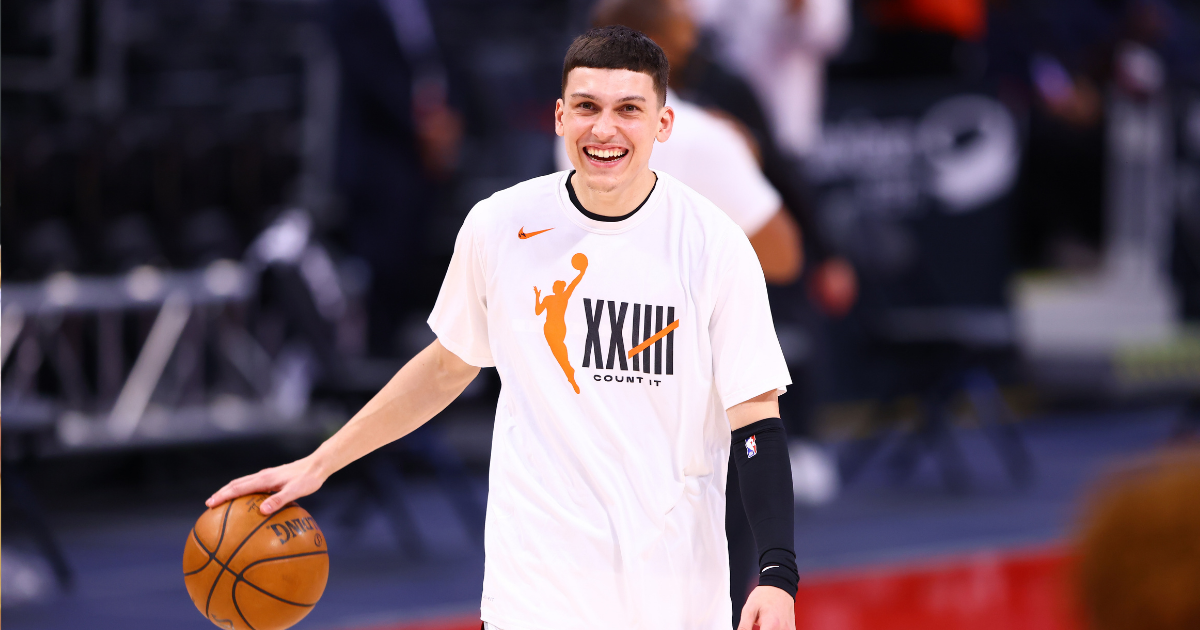 Tyler Herro is now under contract with the Miami Heat for two more seasons. The franchise recently decided to pick up the fourth and final year of Herro's rookie contract.
According to Ira Winderman of the Sun Sentinel, the Heat elected to accept the $5.7 million team option on Herro, which will keep him in Miami through the end of the 2022-23 season unless he is traded before then. The former Kentucky Wildcat is eligible for a contract extension next summer.
Herro, 21, has played two seasons with the Heat after the organization drafted him 13th overall in the 2019 NBA Draft. He was one of the biggest surprises as a rookie, helping Miami reach the 2020 NBA Finals down in the Orlando bubble. Herro's sophomore campaign wasn't the leap that those around the franchise were hoping for, especially once it came to the 2021 postseason, but he's still a valuable asset moving forward and a quality talent in the backcourt.
In June, not long after the Heat's season came to a close in the first round of the 2021 NBA Playoffs, team president Pat Riley (a former Wildcat himself) was quick to praise Herro's importance with the team heading into the future.
"He's a core player. That's all there is to it…," Riley said, according to Manny Navarro of The Athletic. "Tyler Herro is a core player for us. Maybe he had a sophomore jinx or whatever."
Picking up the fourth-year option on Herro was a no-brainer for Miami, as he's still expendable in the trade market. He's a cheap trade chip the Heat can use to obtain another star to pair alongside Jimmy Butler, Bam Adebayo, and now Kyle Lowry. Herro could also improve substantially in 2021-22, making him worthy of a contract extension from the front office. He has the tools to make himself a max contract player down the road.
But if Herro doesn't jump out of the gate to start the upcoming season, expect trade rumors to surface throughout the year.
The post Miami Heat pick up fourth-year option on Tyler Herro for 2022-23 appeared first on On3.