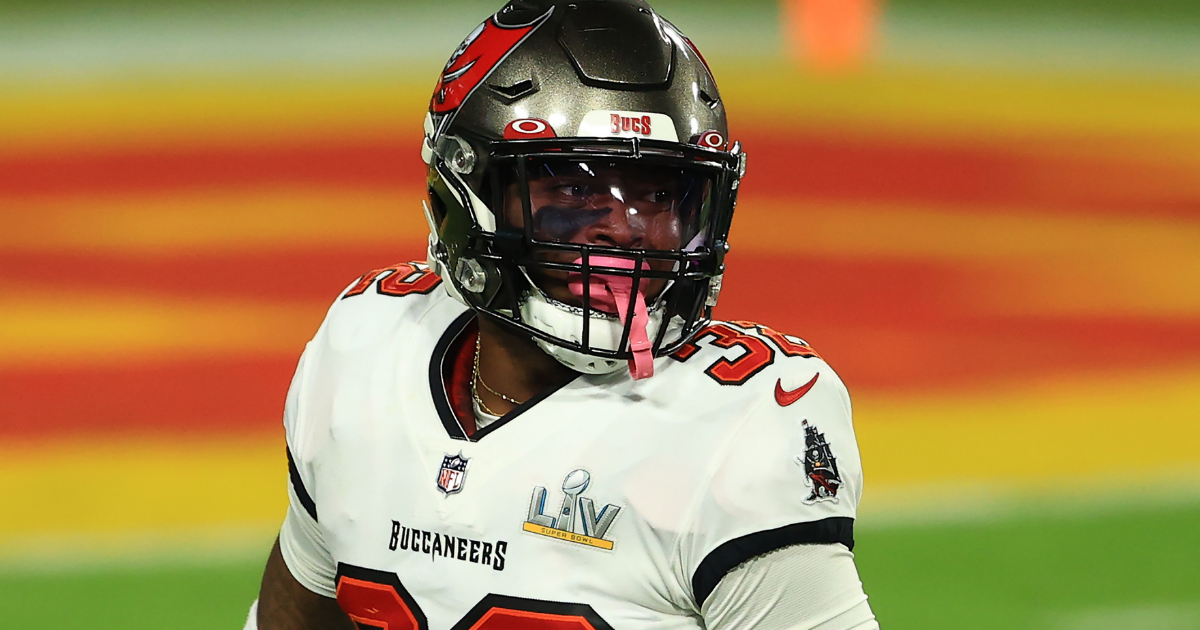 It's finally here. The 2021 NFL season kicks off tonight when Tom Brady and the Super Bowl Champion Tampa Bay Buccaneers host the Dallas Cowboys. NBC will televise all of the action, beginning at 8:20 pm ET. You'll see a few NFL Cats in action on the first night of the season.
Mike Edwards intercepted the last pass of Drew Brees' Hall of Fame career. Now with a heavy hand weighed down by a Super Bowl ring, he's back for another year, wearing No. 32 in the Tampa Bay secondary. The Badger will have a few former Kentucky teammates on the opposing sideline.
Kelvin Joseph will be wearing No. 24, playing cornerback for the Cowboys. It's unsure if the rookie will get the start over Maurice Canady. You will also find Quinton Bohanna wearing No. 98, rotating in the trenches, particularly in big sets near the goal line. Dallas is bullish on the big man's future.
In total there are 17 former Wildcats on opening day NFL rosters. It marks the most Wildcats on NFL rosters since 21 were featured during the 1987 season.
The rest of the NFL Cats begin play Sunday. There are a few videos that will get you hyped to see them in action.
Jamin Davis
The Wildcats' first round pick in the 2021 NFL Draft will start at middle linebacker for the Washington Football Team. They will host the L.A. Chargers, the team he grew up cheering for, Sunday at 1 pm ET.
If you need to break down any walls anytime soon, watch a hype video that starts with Davis narrating: "When I first picked up a football, I always knew that I had a bigger purpose in life."
Josh Allen
The Jacksonville Jaguars' rebuild is centered around Trevor Lawrence. On defense Urban Meyer is leaning on Josh Allen. The former Wildcat was elected a team captain ahead of his third NFL season. His growing family broke the news in this sweet video.
The post NFL Cats are ready to kick off the 2021 season appeared first on On3.