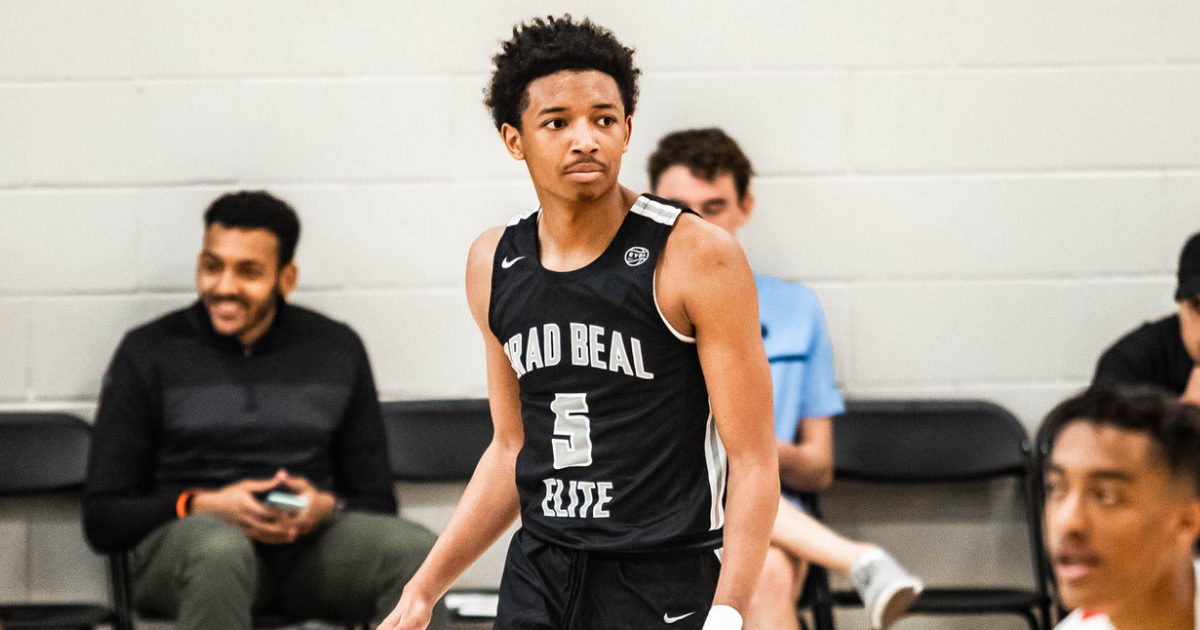 Nick Smith Jr., a 6-foot-4 combo guard out of Sherwood (Ark.) North Little Rock will no longer consider Kentucky, he tells On3.
Smith, the no. 5 ranked combo guard in the On3 100, was scheduled to officially visit the Kentucky Wildcats this past weekend, Sept. 2-5. That visit was cancelled last second.
This is likely due to the fact that Kentucky is targeting other guards in the class. The Wildcats have already landed a point guard in Skyy Clark, and they're also in the mix for another point guard in Jaden Bradley. Not to mention the no. 1 ranked prospect in the 2022 class, Shaedon Sharpe, who happens to be a shooting guard decides today, Sept. 7 and Kentucky is at the top of his list. Furthermore, Cason Wallace, a five-star combo guard included Kentucky in his four finalists this past week.
What's next for Nick Smith?
Right now, the plan for Smith is to officially visit both Arkansas (Sept. 12) and Oklahoma (Sept. 18).
Smith took official visits to Alabama, Auburn, and Kansas in June.
Nick Smith also recently eliminated the professional route from consideration and added Memphis and Arkansas Pine-Bluff (UAPB) to his list. A visit hasn't been scheduled yet for Memphis but he took a trip to UAPB on August 22.
The original plan for Smith was to announce his decision on Nov. 20 but says he's now unsure of that date, and it could be moved up sooner.
The post Nick Smith, 2022 4-star, no longer considering Kentucky appeared first on On3.