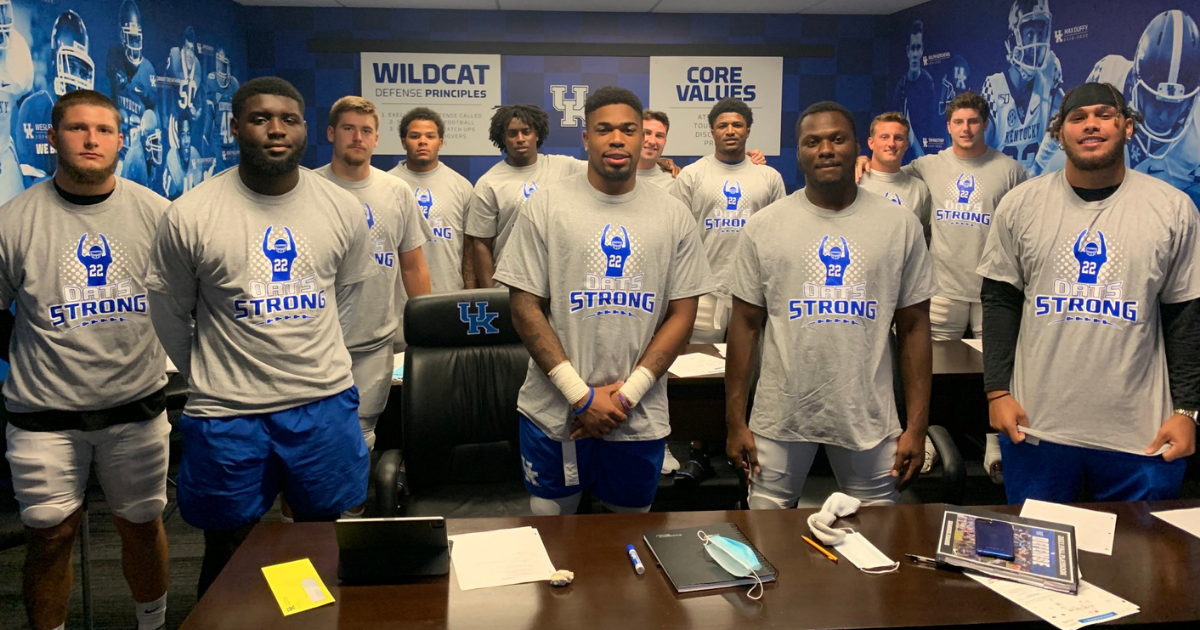 Chris Oats is on a long road to recovery. His coaches and teammates refuse to leave him behind.
The Kentucky linebacker suffered a major stroke in the spring of 2020. Each Saturday the team takes the field waving a "22" flag. Various players will wear the No. 22 jersey during home games this season. The symbolic gestures are uplifting, but the Kentucky football program is asking more from the BBN.
Oats has moved home, yet rehab costs are still incredibly expensive. Additionally, to improve his quality of life his family is trying to raise funds to purchase a wheelchair accessible van. Mark Stoops asked Kentucky fans directly to help Chris Oats get back on his feet.
The GoFundMe's goal is $150,000. Right now they are almost a third of the way there. It takes less than 5,000 people to donate $22 to reach that goal. You can also help by purchasing on Oats Strong t-shirt through the family.
No donation is too small. It's one way to say thanks to a Wildcat that has brought many smiles to the BBN.
The post OATS STRONG: Kentucky Football calls on the BBN to support Chris Oats appeared first on On3.