If you've kept up with the KSR site lately, I'm sure you noticed the ongoing series our own Freddie Maggard has done on replacing the Kentucky Football players who have found new NFL homes recently.
So why not do the same for our National Champion UK Volleyball squad. Kentucky gets a good chunk of their production back for next season, but they lose three pillars of their dominant run. First, we'll take a look at how the 'Cats replace All-American outside hitter Avery Skinner.
In case you missed it, Skinner announced via Instagram that she will graduate from UK and use her additional year of eligibility at Baylor, where she will enroll in graduate school to start working towards her master's.
Skinner finished her career at Kentucky an All-American and National Champion this past season, and UK's second most productive attacker at 3.81 kills per set, only behind junior Alli Stumler.
Replacing an experienced, ultra-talented attacker like Skinner is usually a tall task, but Kentucky has a swath of terrific attackers I think can combine to replace most of what the 'Cats will lose with Skinner.
Let's address what we have at hitter as of now.
The conversation starts with Alli Stumler. She proved to be equally as deadly as Skinner throughout the regular season and was completely dominant in the NCAA Tournament. By the end of the tourney, Stumler was certainly the best hitter in the country. She also ended the NCAA Tournament with this spike: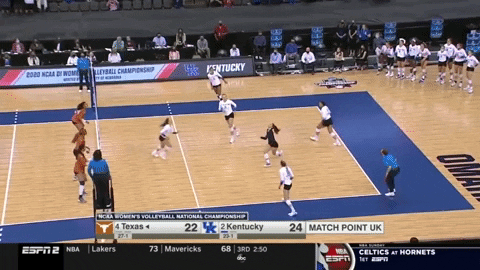 She attacked at a blistering 4.39 kills per set and was efficient with a .345% hitting percentage. She also joined Skinner as a first-team All-American after earning third-team honors in 2019. I would expect both of them to reappear on the first-team this coming fall.
Stumler is a surefire top-five hitter in the country heading into next season, if not a top-five player period. Ono who can reasonably compete to follow up her teammate Madison Lilley as Player of the Year. She's not the only potential All-American though.
Avery's younger sister, Madi Skinner, showed even more potential than her older sister did as an underclassman. The 6-foot-2 freshman posted the highest hitting percentage of any outside hitter on the roster at .384% and posted 2.85 kills a set while splitting the attacks with two first-team All-Americans.
She is a freaky athlete. She's lanky, can jump like Isaiah Jackson and hit the ball with crazy velocity. Check out her athleticism on full display with this block/slam: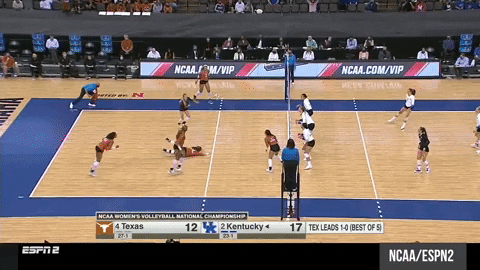 She's a gem. Her talent and athletic ability are undeniable and her play signifies a future multiple-time All-American in my eyes.
I suspect Stumler and the younger Skinner will be the starting hitters in the fall, but UK will still have solid options elsewhere.
The only other true hitter is freshman Reagan Rutherford, who joined with Madi Skinner as part of the no. 1 recruiting class in the nation in 2020. She actually got a nice chunk of playing time in the fall slate when Avery Skinner went down.
Obviously, injuries are never ideal, especially to an All-American, but Kentucky proved last fall that they embody the same "next woman up" mentality. When Avery went down with a nasty ankle injury and was out for most of the fall, Rutherford and Madi Skinner both got their first chance at extended playing time.
Skinner impressed enough to join the permanent rotation and Rutherford also had a few "WOW" moments that proved her recruiting pedigree. She'll take a jump in the rotation next season and I fully trust she'll develop like most Craig Skinner hitters. She's a lefty too, which makes it easy for her to occupy that weakside hitter role.
After Rutherford, there's Ahzani Tealer who isn't a hitter and started at middle blocker this spring. I expect she'll start there again, but she's a dynamite attacker as well and was top-ten in the country in hitting percentage at .435% despite being only 5-foot-10 and not playing as a primary attacker.
Another option may be incoming freshman Erin Lamb, who's an outside hitter and the no. 32 player in the 2021 class. I don't predict she'll have a huge role, but if injuries strike again or Kentucky blows out opponents — as they tend to do — then she could get the reps Rutherford got this past season.
All this to say: even with Skinner's departure, Kentucky will be loaded with attackers once again and should not expect to take a step back in that department. With Stumler and Madi Skinner, they'll be starting what I think will be the best hitting duo in the nation.
Let's go back-to-back.