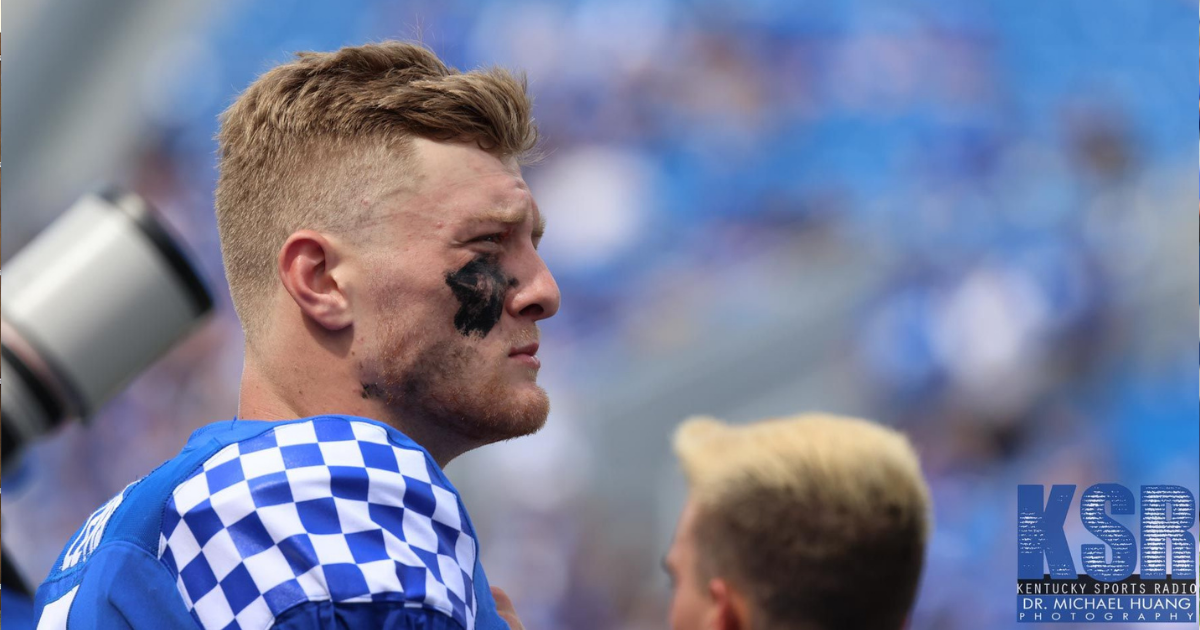 Vindication is such a gratifying feeling. We're not there yet for Kentucky, but we're close.
Anyone around or in the BBN has been aware and feels the buzz around the new-look Wildcats. Rumblings of Kentucky's potential started to creep in to the national media during the offseason, but still, there wasn't overwhelming optimism about Kentucky. They, rightfully, focused mainly on the Big Blue Wall and the success the run game will inevitably have. What they weren't focused on enough is that Kentucky now has an offense that has entered the 21st century. Also that nearly their entire starting defense is almost eligible for social security checks.
That's all beginning to change after Kentucky's dominant 45-10 win over ULM. After first series jitters caused Josh Ali to tip a ball straight to a ULM defender, the teams were playing two different sports. Remember folks, good teams win, great teams cover.
National media taking notice of Kentucky
I don't want to say I'm surprised it's happening this fast. But I'm surprised it's happening this fast. I thought it would take until after the Mizzou game next week for the media engine to really start backing Kentucky over the typical powerhouse schools in the SEC. Despite the success coming against a school that hadn't had a lead since 2019, the way it happened was enough to sway some.
If the media want to start making the SEC a two-school race in the East, I'm not against it. Unfortunately though, this may just be a prisoner of the moment take. Not necessarily, but this could just be an overreaction to how bad some of the other teams in the conference looked.
Others stumble through Week One
Kentucky has the chance to really fly up the national rankings this week. Some could argue that the Wildcats should've been ranked to begin with, but that's neither here nor there.
First though, someone seriously tell me why Emory Jones was just gifted the Heisman during the offseason? He's barely played any college football so far but he was just anointed a position as one of the top-tier quarterbacks in the conference. Yeah… Yeah… recruiting rankings and stuff, I get it. Jones put on a stinker against FAU, throwing for only 113 yards with two picks and a touchdown. It's only week one, but through one glorious week, our psychotic banana-eating QB looks like a good choice.
LSU lost to UCLA. Mississippi State absolutely should've lost to Louisiana Tech if it wasn't for college kickers being college kickers. Those are Kentucky's opponents from the SEC West. Don't look too far down the road, but if Kentucky can keep this up, I'd be stunned to not see them mentioned as one of the top teams in the SEC by everybody.
The post The media is starting to respect Kentucky Football appeared first on On3.