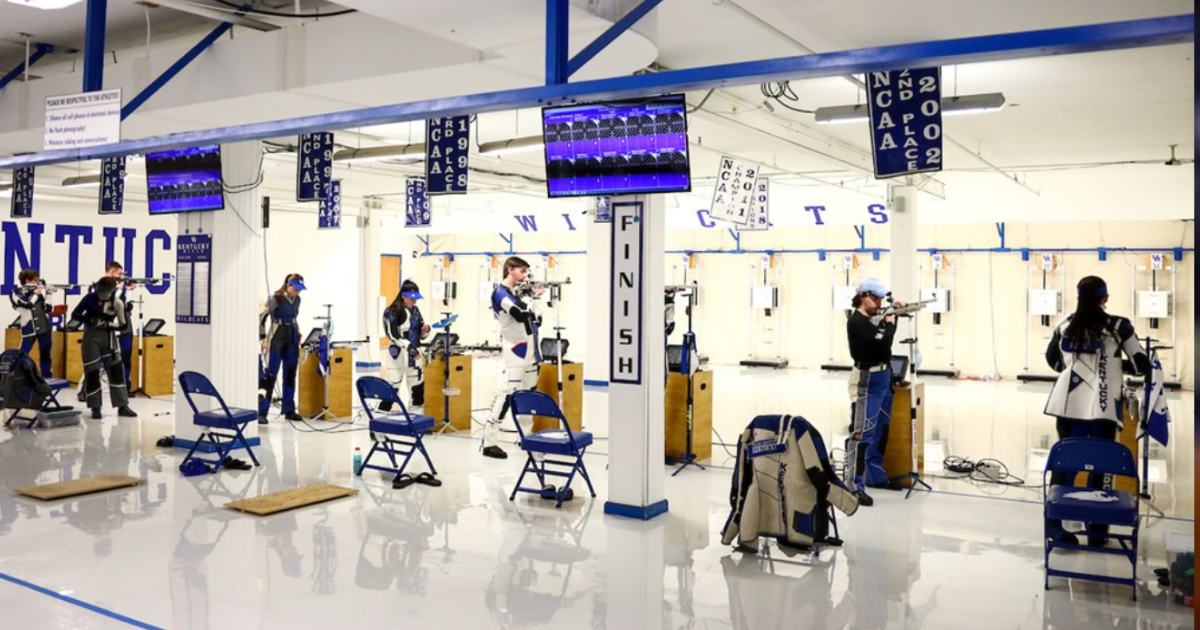 The national championship-winning UK Rifle team has released its 2021-22 schedule.
After claiming their third national title this past spring, the Rifle 'Cats are back in action this fall.
Finishing their championship run with a 4731 overall team score, a 2352 in smallbore, and 2379 in air rifle, the team is hungry for a fourth national championship.
Kentucky is returning seven letterwinners this season, all of whom contributed to the 2021 National Championship run.
Tokyo 2020
Returners Will Shaner and Mary Tucker also contributed to Team USA Rifle this summer at the Tokyo Summer Games, with each bringing home medals.
Both were consensus first-team All Americans last season and had great success at the national level leading into international competition.
Tucker was the smallbore, air rifle and overall NCAA national champion last season, while Shaner finished second in air rifle.
Shaner became the first American male to bring home the gold in the 10m air rifle event. Tucker won silver in the mixed team air rifle event.
A leading program
Kentucky, like other teams, missed out on the chance for a 2020 title, with the tournament canceled due to COVID-19.
Kentucky is tied for the all-time record in national championships with Tennessee Tech and TCU, all having three national titles each.
Kentucky previously claimed the title in 2011 and 2018 under head coach Harry Mullins, who has won all three of his national titles with Kentucky.
The program is set to host Ole Miss, Akron, and Memphis at home this season, as well as the Kentucky Long Rifle Match, which includes Morehead State and Murray State.
Postseason competition will begin on February 19th, with UK hosting one of the NCAA Qualifiers.
Alongside the seven returners, Kentucky adds four new members to the squad in the hopes to repeat the 2021 magic.
The reigning NCAA Champions will begin their season facing off against Morehead State at Morehead on October 9th.
The post UK Rifle releases 2021-22 schedule appeared first on On3.