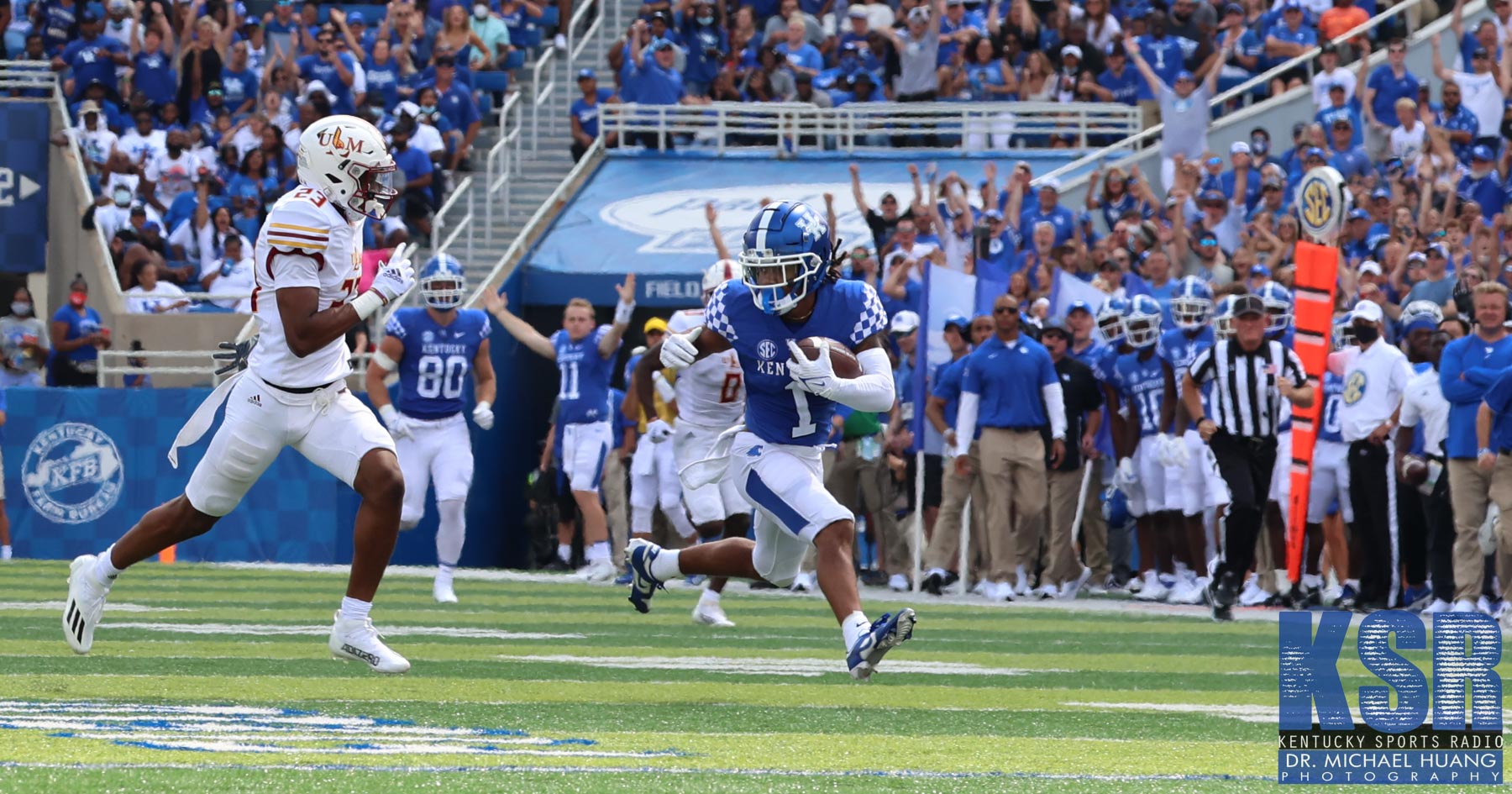 It's not really a Monday after a Kentucky football win without the Booth Cam highlights. UK Sports Network just shared the footage of play-by-play man Tom Leach, color announcer Jeff Piecoro, and support staff reacting to the biggest moments from Kentucky's 45-10 victory over ULM. It's just as wonderful as you expect, fist bumps and all.
Want a closer view of the action on the field? You're welcome. Fist bump.
The post WATCH: Booth Cam highlights from Kentucky vs. ULM appeared first on On3.