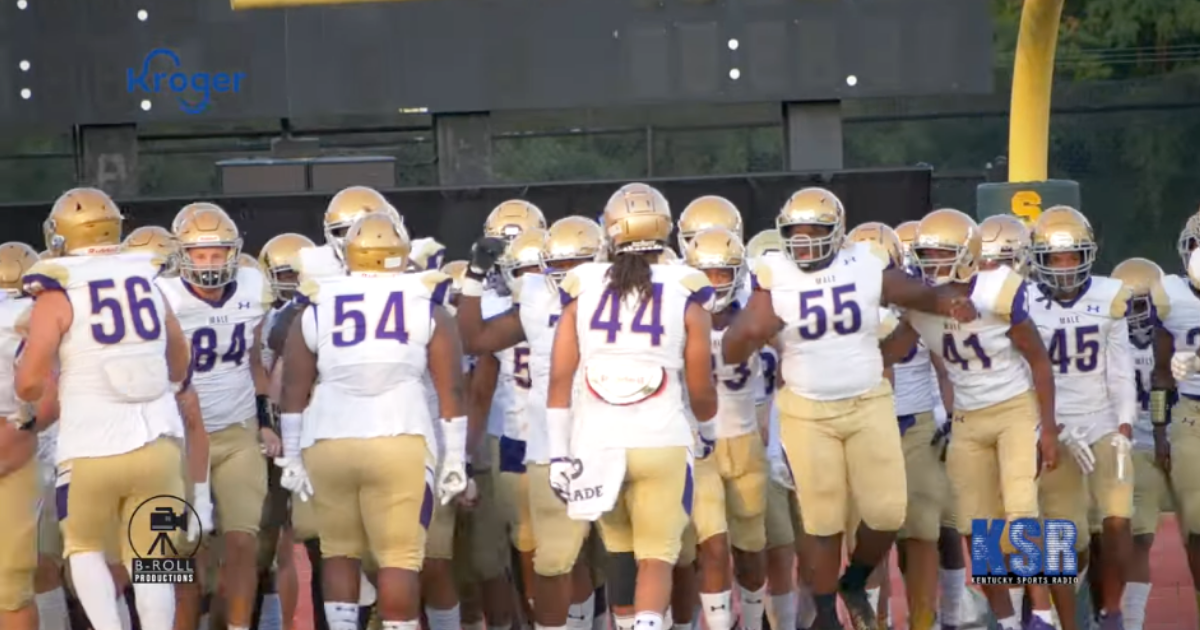 Two 6A powerhouses in No. 1 Male and No. 9 St. Xavier met Friday night for a battle in the Kroger KSR Game of the Week that came down to the wire. 
"We came out here and we expected a dog fight and so we had a dog fight," Male wide receiver Max Gainey said. "We came out on top, that's all that matters."
Male held on late after building a 28-7 first-half lead. St. Xavier brought their A-game in the second, holding the Bulldogs scoreless for the remainder of regulation but came up just short after a fourth-down incompletion from St. Xavier with 17 seconds remaining.
"I think we started out pretty well," Male head coach Chris Wolfe said. "We lost our focus, we couldn't put them away. Give credit to St. X, they battled and came out with a focus and it came down to a fourth (and four)."
Male quarterback Nic Schutte completed 11-24 passes for 214 yards and two touchdowns, both of which were caught by Gainey. Running back Daniel Swinney also had 99 yards on 26 attempts (3.8 per carry) and a touchdown.
Male's four-star DE Selah Brown suited up completely healthy for the first time in 2021 Friday night as he's had a "nagging leg injury" during the summer "and it just got a little bit worse," during the Bowling Green scrimmage on Aug. 13. He missed the season opener the next week against Floyd Central (Ind.). 
For the full recap, you can read Barkley Truax's post from Friday night right here, or you can check out the highlight package video that the talented Bradley McKee produced for the KSR YouTube channel.
The post WATCH: Male topples St. X in Kroger KSR Game of the Week appeared first on On3.